Custom Roasted Coffee and more – located in Waukesha, WI and serving all of Milwaukee, WI – Cafe De Arts
At Cafe De Arts, our custom roasted coffee is robust and full of flavor. We hand-roast and blend all our coffees in small batches. When you open a bag of Cafe De Arts coffee, you'll immediately notice the subtle color differences in each blend – that's custom roasting at work.
We don't use computers, spectrometers or fancy charts to make our roasts – just our natural senses and good experience. We're proud to say there really is a difference. And we back our promise of quality with a 100% money back guarantee. Custom Micro-Roasters of Fine Espressos, Origin, Blended, Fair Trade, Organic and Decaffeinated Coffees.
Cafe De Arts also offers FREE Wi-FI!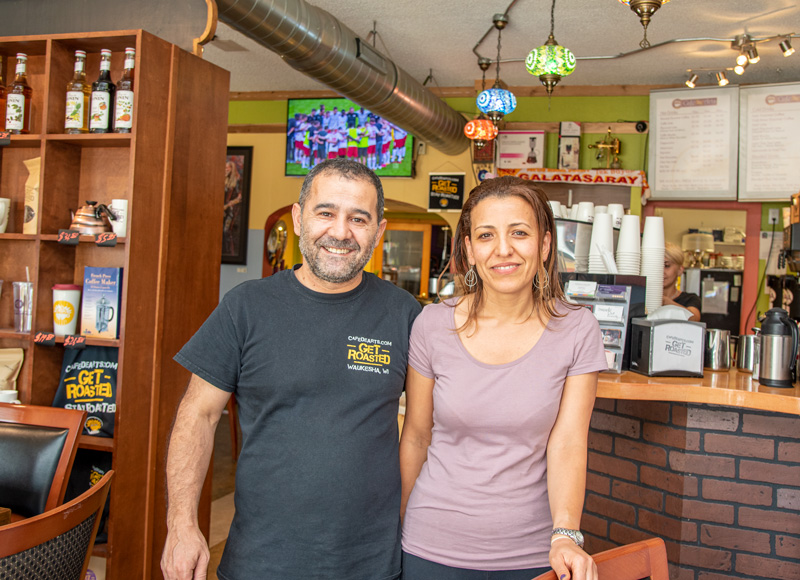 Café de Arts is a family business
And we all love what we do.
Cafe De Arts Roastery was established in 2009 as a family owned and operated European coffee house and micro-roastery, roasting all of our coffee on site, and is located in Waukesha, WI. Along with being a micro-roaster, our European-style coffee house offers several other wonderful items of enjoyment. Come in a savor one of our authentic European pastries made with real imported ingredients. Enjoy one of our five types of Panini sandwiches, made with hearty Ciabatta bread, you won't leave hungry!!